• Baby Girl Nursery • Baby Mobile • Beach Decor • Nursery Decor • Nursery Inspo
Who says the beach boys get to have all the fun? I had some fun putting together a nursery for a baby girl - my babies were boys, so the experience was especially fun. Check out these cute, boho beachy girl finds...
---
• Baby Boy Nursery • Baby Mobile • Customer Review • Nursery Decor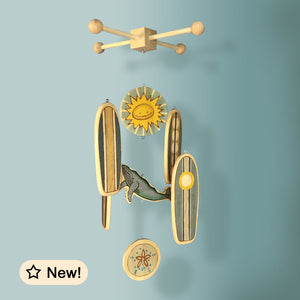 This surfboard mobile was initially a custom request for a talented artist who hand painted a lovely mural above her baby's crib. She asked if I could match the blues, grey/beige, and gold accents. I am always happy to create a special piece to coordinate with paint, fabric, artwork, photographs... you name it. Nothing is more fulfilling for me than to 
create designs
that will fit right in with your decor.
---
• Gender Neutral Nursery • Nursery Decor • Nursery Inspo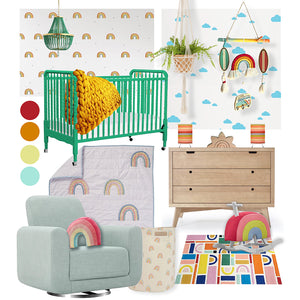 Why choose just one color when you can add every color of the rainbow to brighten your baby's room? We've found some delightful rainbow decor items for you to create the perfect rainbow themed nursery.
---
• Baby Mobile • Beach Decor • Nursery Decor • Nursery Inspo
The collection of blues and turquoise on this baby room inspo design board create a vibrant decor that is perfect for a little surfer baby. 
---
• California • Doing Things • Travel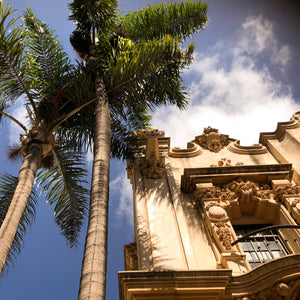 Spent the day in Balboa Park recently and had such a nice time. Felt like we were a normal family doing the things I imagine most people do on a Sunday. Not that we're not normal, we can just be a little lazy sometimes...