• Maker Vlog • Travel
I don't know about you, but when I pack for a trip, having the right shampoo or enough sunscreen is the least of my concerns. When I'm packing, I'm thinking about what I'm going to be working on while on vacation. I have a project for the car, one for early mornings and even more for lazy afternoons. I'd rather bring more than I have time for than find myself with nothing to work on. Here's a look at my latest road trip and the supplies I brought along.
---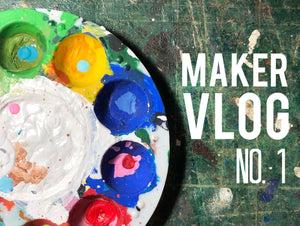 I am always in the process of either making something or thinking about making something. Why not add making videos to the list?